UK TV
Published on March 28th, 2012 | by Jen Knight
0
UK Wrap 29th March 2012
Presented by BBC Cultural Correspondent Stephen Smith, Sex and Sensibility: The Allure of Art Nouveau is a three part documentary series currently airing on BBC4. In each episode Smith visits a different city in Europe and looks at how the Art Nouveau moment was adapted and developed in that area.
The first stop on the journey is Paris, where Smith looks at the beginnings of the nature inpsired art form with four artists who pioneered the movement. He looks at the work of Alphonse Mucha, who first bought the Art Nouveau to the masses with his posters of the sensual nouveau woman featuring come hither looks, swirling fabrics, flowing hair – which were used to advertise everything from cigarettes to champagne. Jewellery designer Renee Lalique, who expertly merged the human form with insects and animals and innovated the used materials not for their value, rather for texture.
Glass maker Emile Galle is also featured. Galle attempted to influence social change through his art and finally architect Hector Guimard, who is most famous for his sinuous steel work on the Paris subway entrances.
Smith's presenting style is animated, informative and humorous. He talks with passion about the subject and clearly enjoys himself along the way. I do get the inkling that in some cases he is more comfortable talking to the camera than to the experts he is interviewing about the movement, but I'll be interested to see how he goes in Episode two, which is set on home soil. This is a brilliant series – a winning combination of stunning art, gorgeous scenery and a spirited host.
Sex and Sensibility: The Allure of Art Nouveau airs on BBC4 on Thursday nights.
One Night
Airing over four evenings this week on BBC 1, One Night tells the story four people who's lives are linked by a single event, with each episode told from a different character's viewpoint.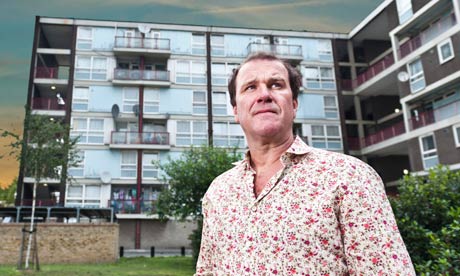 The first episode is told from the point of view of Ted, a kitchen salesman who is out to impress his boss Kenny with a summer BBQ. On the day of the event, when some kids from the local estate refuse to pick up the rubbish dropped outside his house. Ted complains to the school and has the ringleader Rochelle suspended. That night, during the  BBQ, Ted's house is attacked and he apprehends who he believes to be a the culprit  – a teenage boy called Alfie
Episodes two, three and four are told from the viewpoint of the suspended school girl Rochelle, Carol – Rochelle's mum and Alfie.
Rashamon style (where the same event is recounted by several characters) is an interesting plot device which has been used a few times over the years in movies and TV shows (including Diff'rent Strokes and Newsradio) with varying success. It will be interesting to see how this plays out in the small world setting of a local council estate.
One Night airs on BBC1 on Monday, Tuesday, Wednesday and Friday of this week.
New Doctor Who Companion
Steven Moffat has announced that Jenna-Louise Coleman will replace leggy Karen Gillan as the Ponds (technically the Williams) leave Doctor Who under "heartbreaking circumstances" later this year.  Coleman is a former Emmerdale actor who played lesbian Jasmine Thomas on the soap between 2005 – 2009, and also appeared in the long running BBC drama Waterloo Road. Series seven of Doctor Who is currently being filmed and comprises of 14 episodes which will begin airing in autumn of 2012, and will run into 2013 which is the 50th anniversary of the show.  Coleman's arrival will be in the Christmas 2012 special.
So who will Coleman play?
Stephen Moffat has cryptically revealed that the story line surrounding Karen Gillan's and Arthur Darvil's departure involves a final showdown with the weeping angles "and not everyone gets our alive". Not since the death of Adric has a long running companion of the Doctor has passed away, so in keeping with the lighter tone of past series, if someone is going to die, it makes sense that it would be someone who can come back to life. So who else besides Captain Jack (the immortal fixed point in time) and the Doctor, can regenerate?
River Song.
Kindle